Hook & Arrow
Cayenne, Habanero Hot Sauce
Regular price
$12.00 USD
Sale price
$12.00 USD
Unit price
per
Sale
Sold out
Introducing Hook & Arrow's Cayenne, Habanero Hot Sauce! This is our spicier take on the classic Louisiana style hot sauce. This simple yet versatile sauce goes well on wings, pizza, eggs, Bloody Marys or even as a substitute for cocktail sauce.
Ingredients: Cayenne pepper puree (cayenne peppers, salt, acetic acid), distilled vinegar, garlic, orange habanero pepper mash (orange habanero peppers, vinegar)
Heat: 3/5

Size: 5oz
Share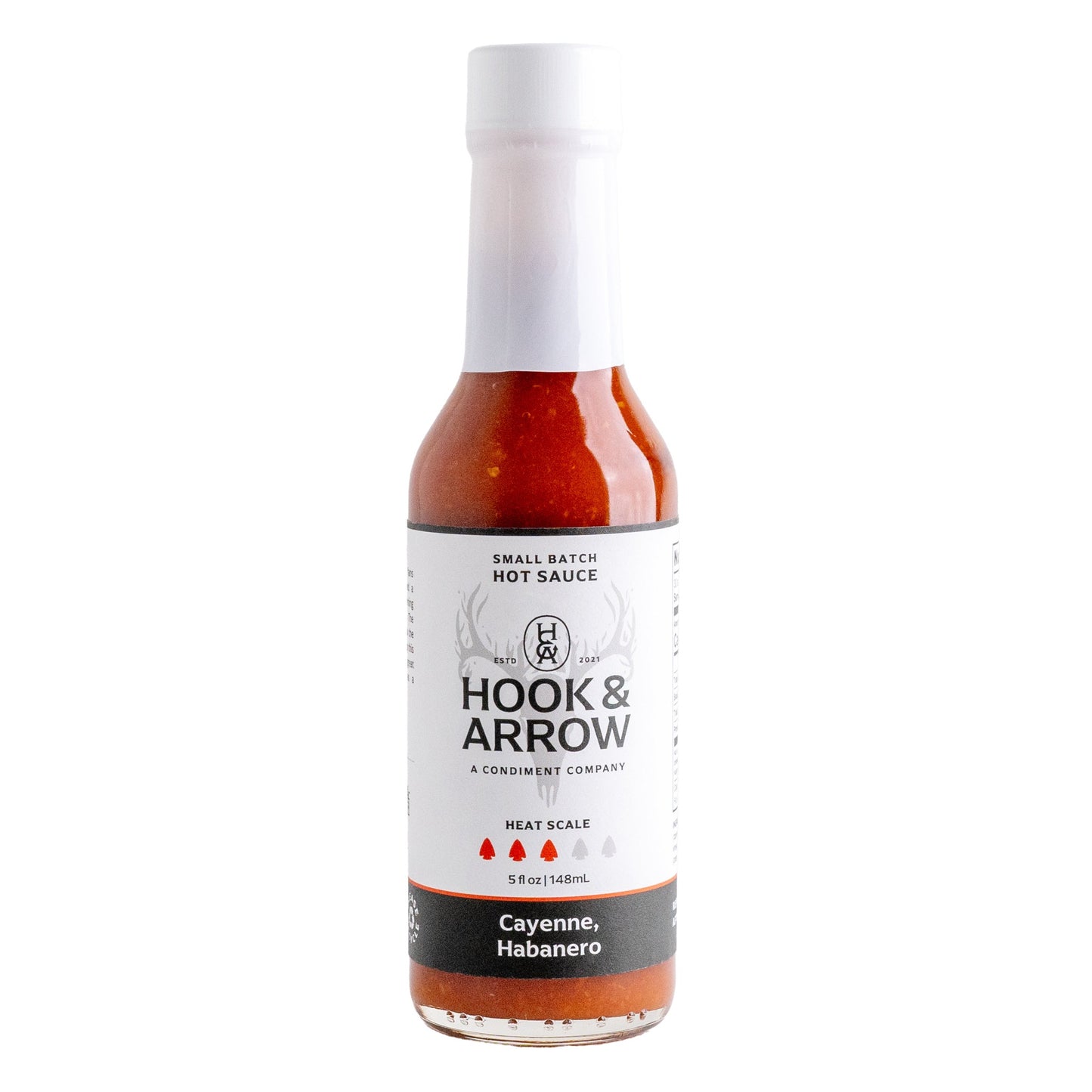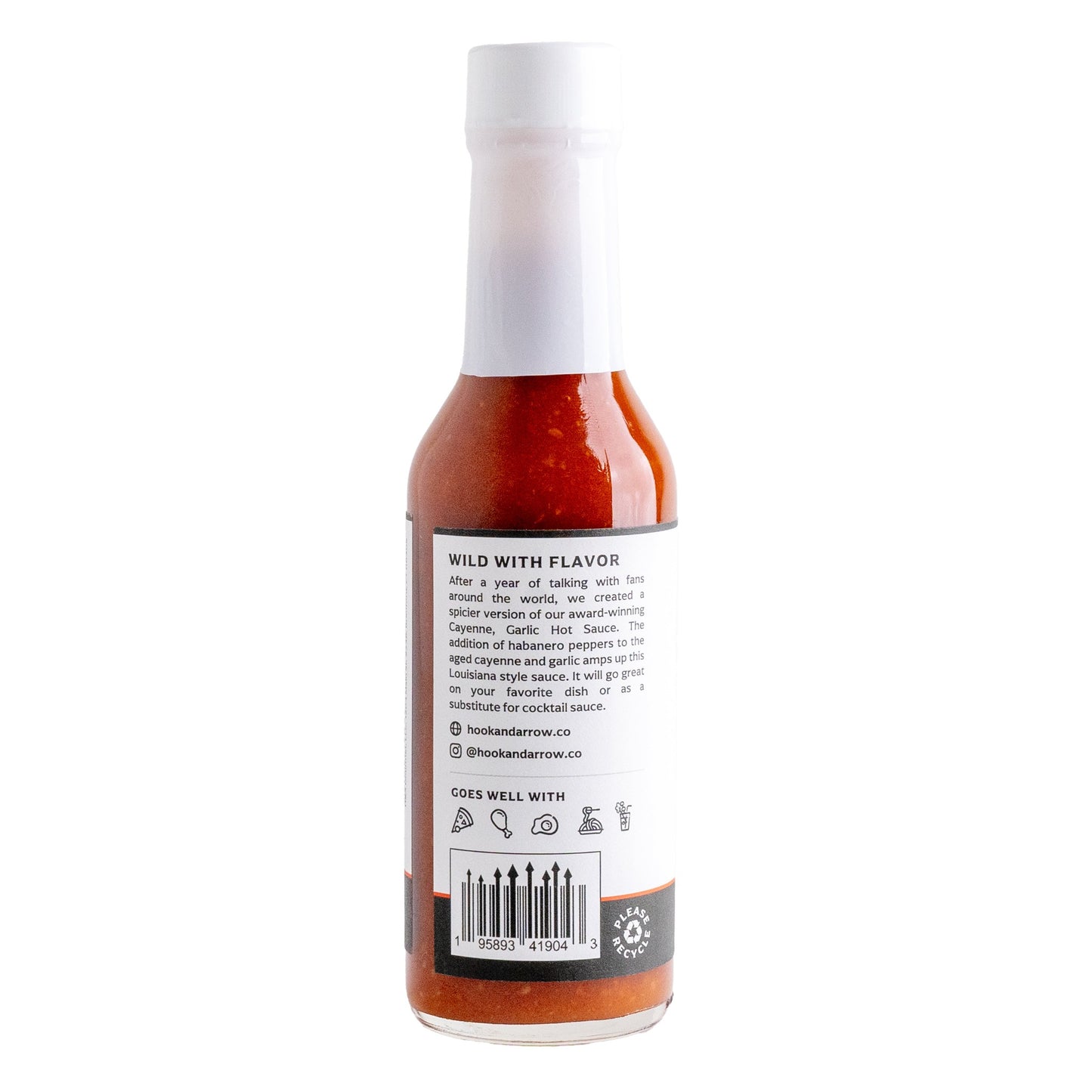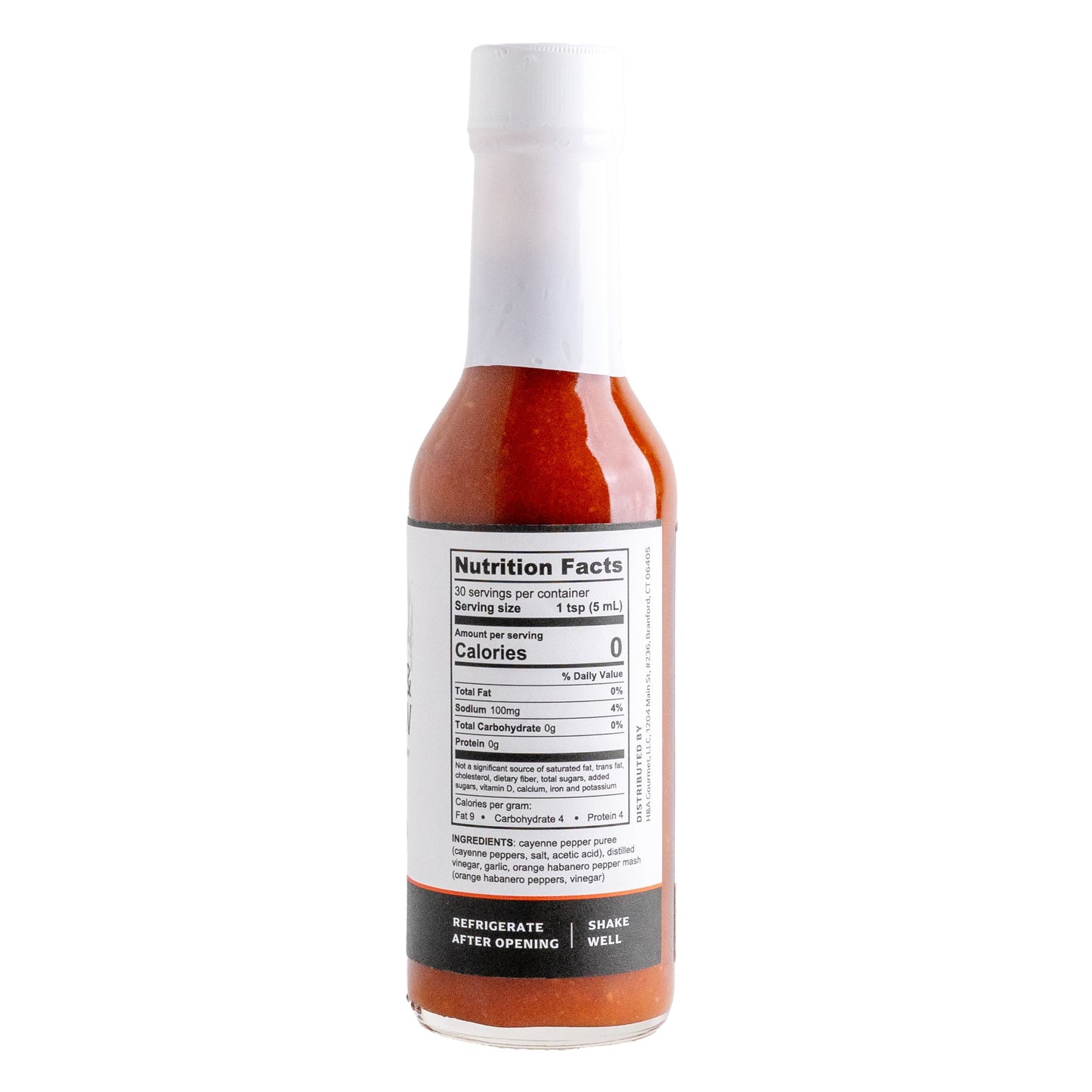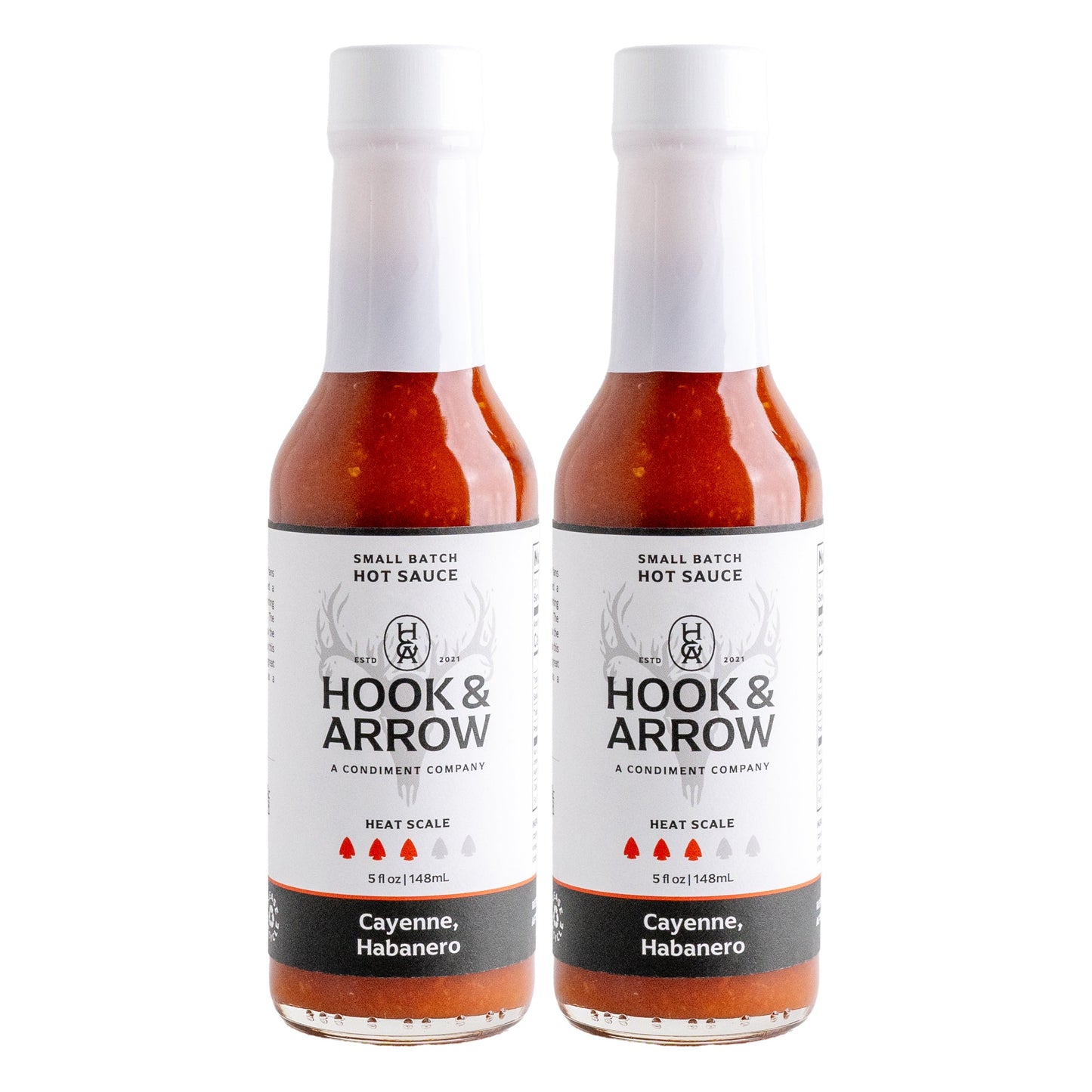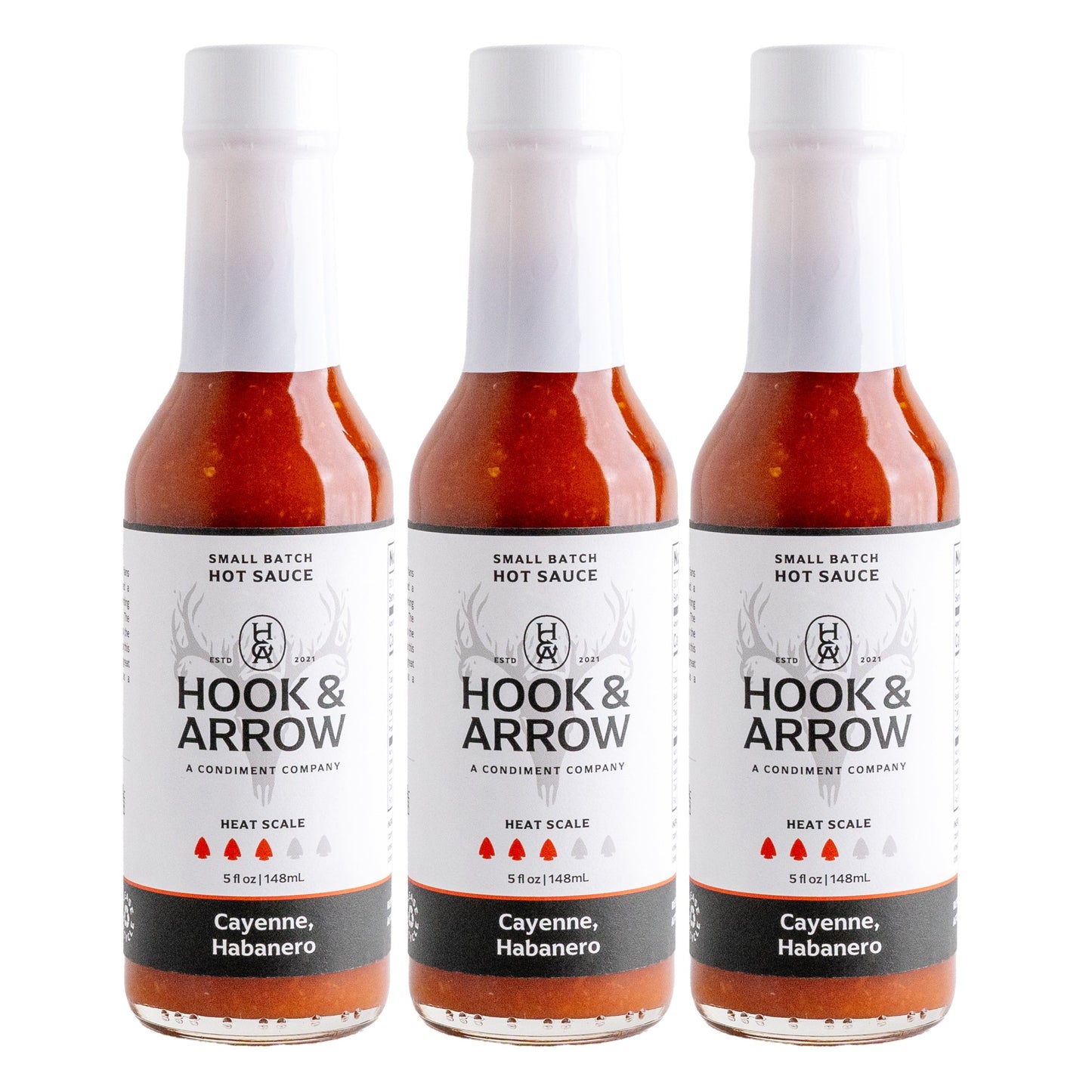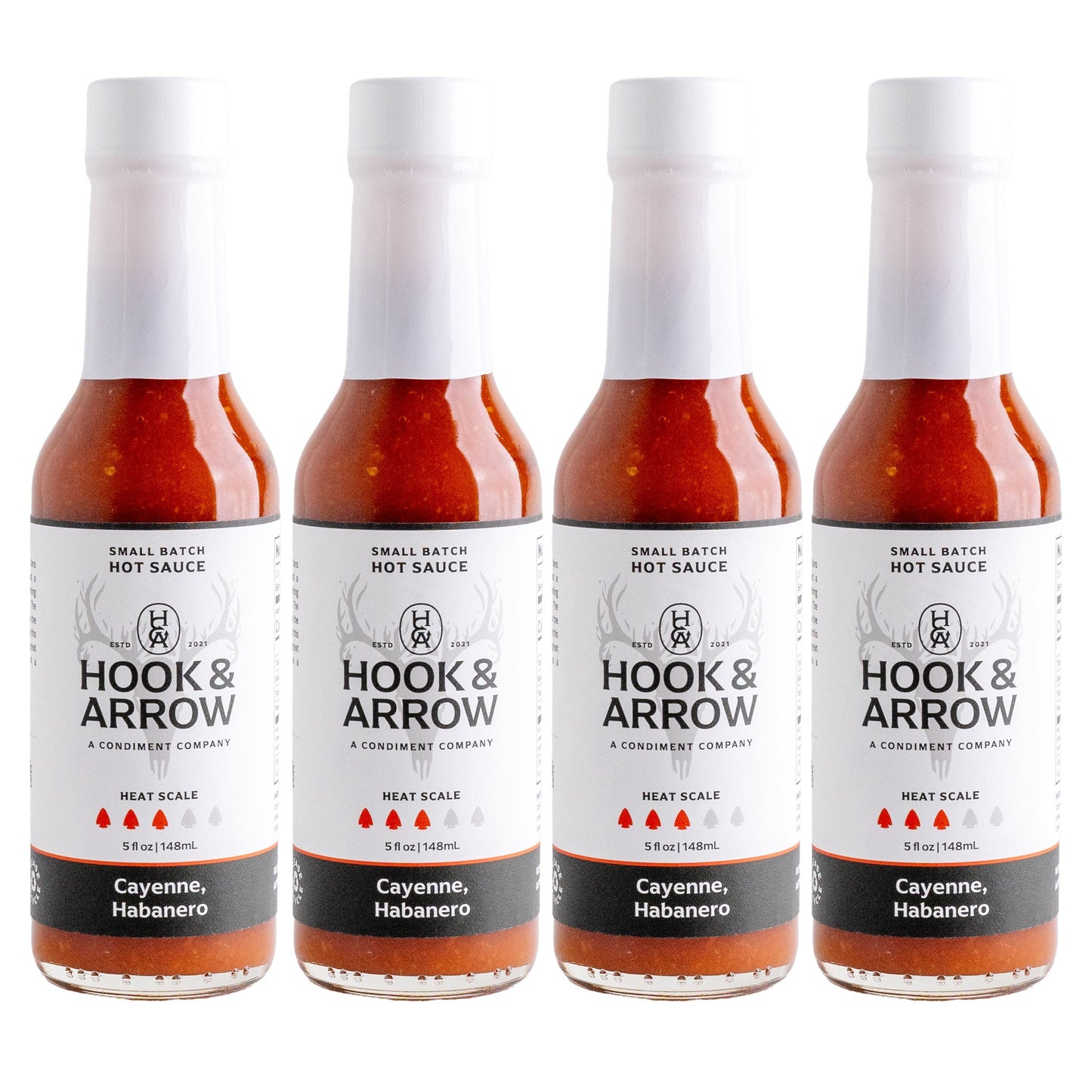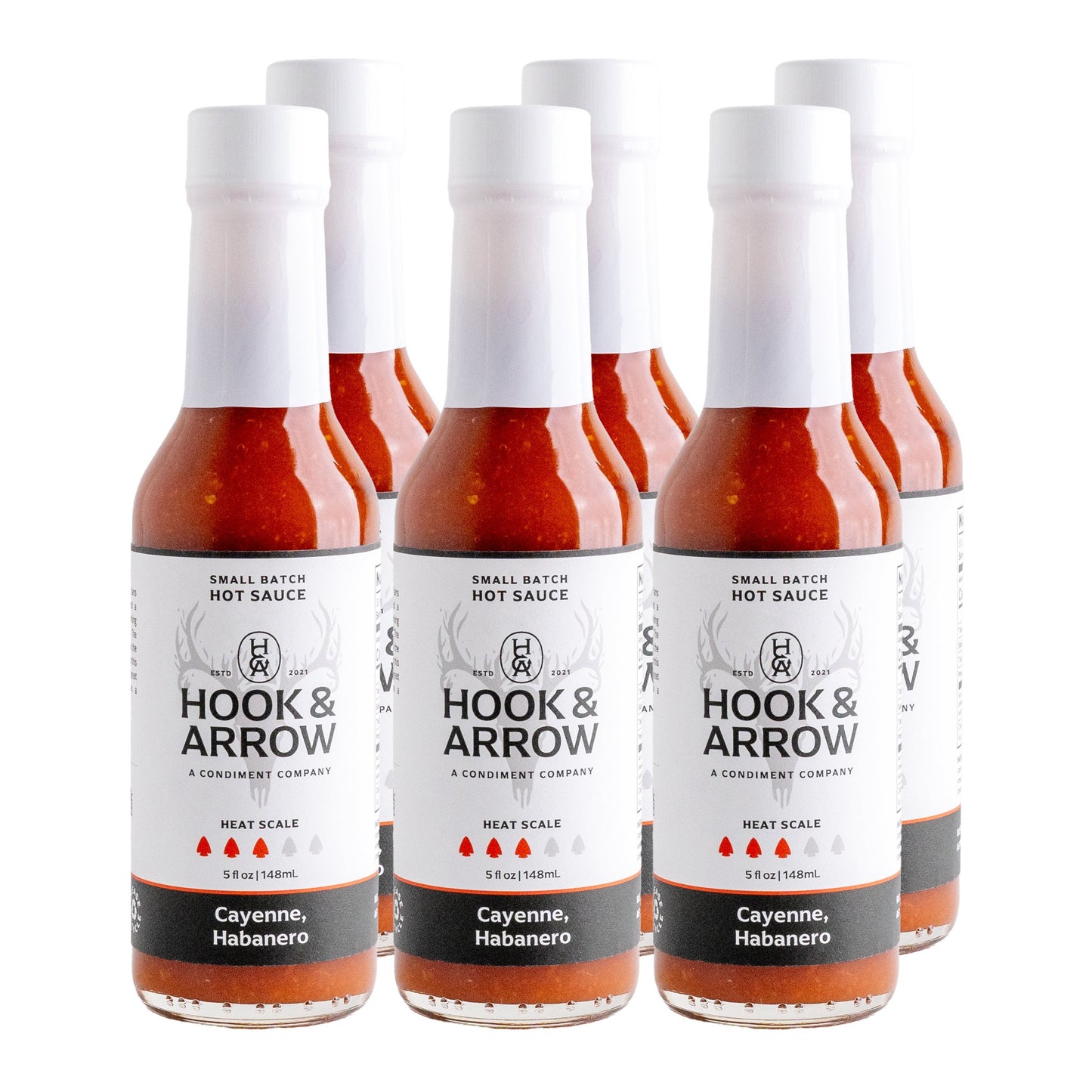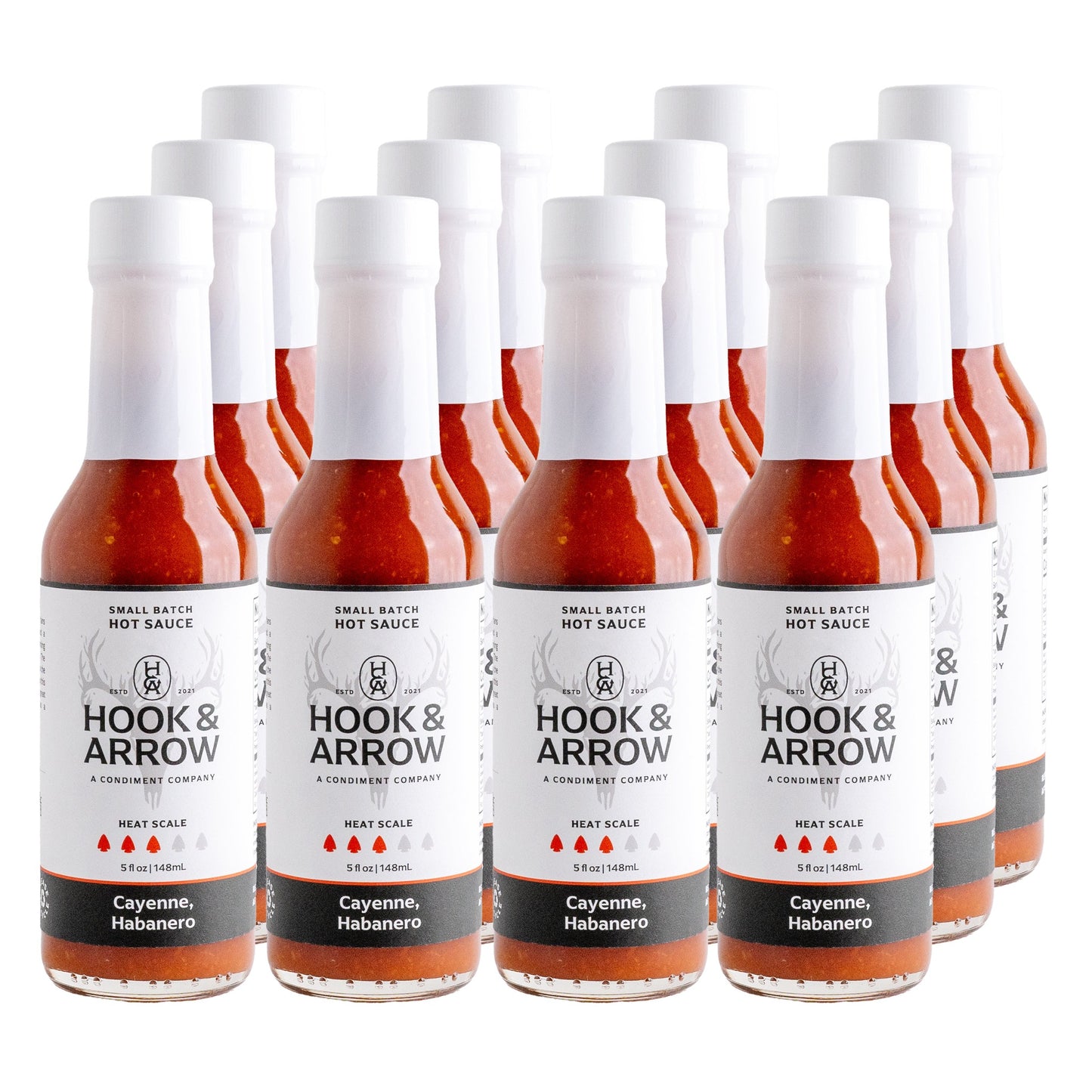 An Every Day Elevated Staple
I love Hook & Arrow products, so I'm not shocked that they created yet another stellar sauce. It brings a nice heat that I think many people will enjoy, even if you're new to the craft hot sauce game! What's stellar about this sauce is the garlic punch they deliver that still manages to be good on just about anything. If you're looking for incredible flavor, a heat that's there but not too overwhelming, and versatility in a sauce then look no further! Word to the wise: buy in bulk. You'll use one bottle within 1-2 weeks I promise you!
A leveled up classic.
A great classic sauce that's got bold flavor. I've had it on biscuits & gravy, sandwiches, quesadillas, Mac n cheese, pizza, shrimp, and breakfast already. I can't stop.
Hot Doggity! Good stuff
I recently tried this sauce at a hot sauce tasting event. All I could say is if you really enjoy a good spicy hot sauce, you need to try this. I've tasted all the flavors of Hook and Arrow sauces and this by far is my favorite. Keep up the good work and can't wait to see what new flavors you'll come out with.