Hook & Arrow
Cayenne, Garlic
Regular price
$12.00 USD
Sale price
$12.00 USD
Unit price
per
Sale
Sold out
* 1st Place Winner of the 2022 Screaming Mi Mi Newbie Award *
* 2nd Place Winner of the 2022 Screaming Mi Mi Louisiana Style Award *
* 2nd Place Winner of the 2023 Screaming Mi Mi Newbie Award *
* 2nd Place Winner of the 2023 Screaming Mi Mi Louisiana Style Award *
* 1st Place Winner of the 2023 Spicy International Flavor Award - Louisiana Style *

Hook & Arrow Cayenne, Garlic is our take on the classic Louisiana style hot sauce. This simple yet versatile sauce goes well on wings, pizza, eggs and even Bloody Marys or just about anything else you want to add a little heat to.
Ingredients: Aged cayenne peppers (cayenne peppers, salt), vinegar, garlic
Heat: 1/5

Size: 5oz

Share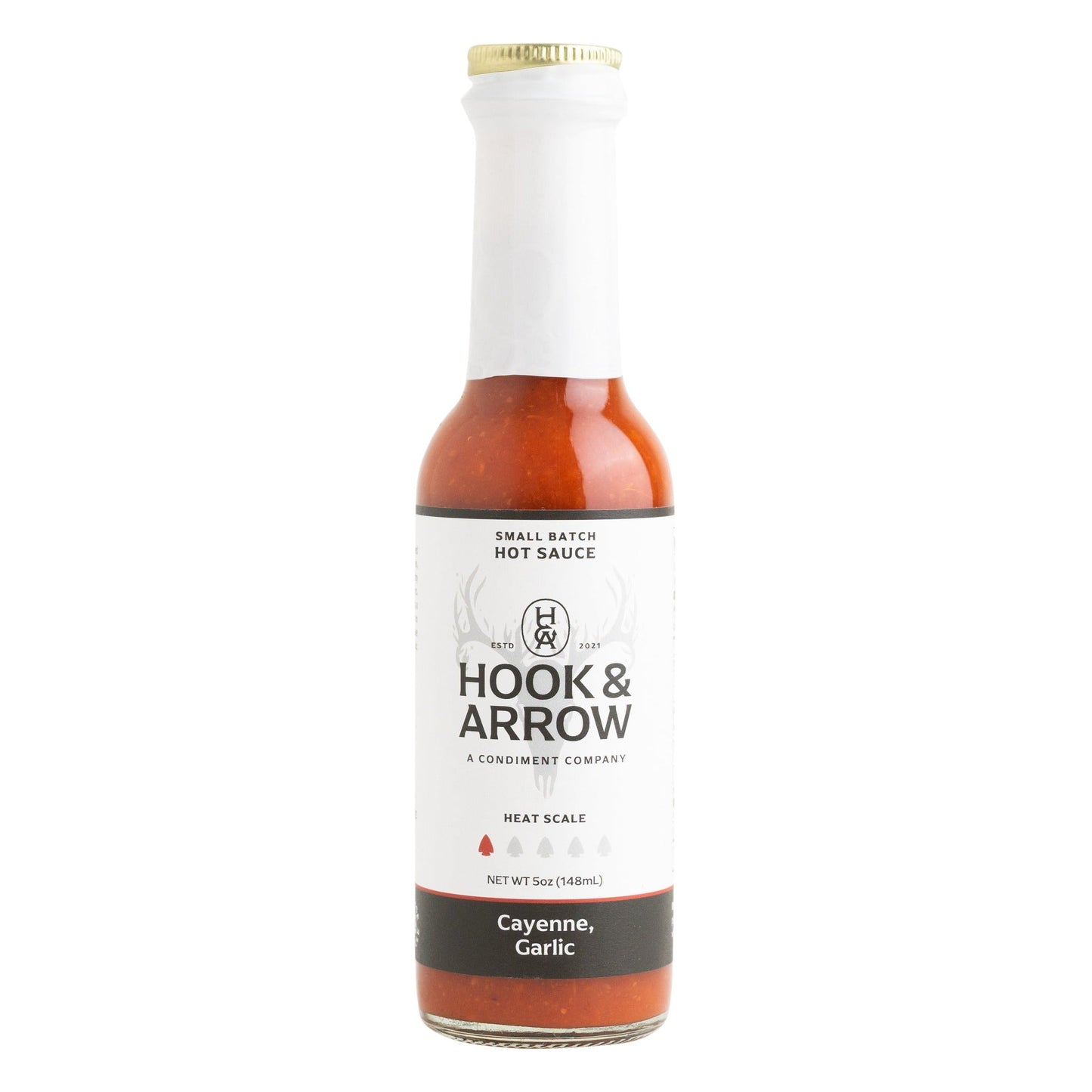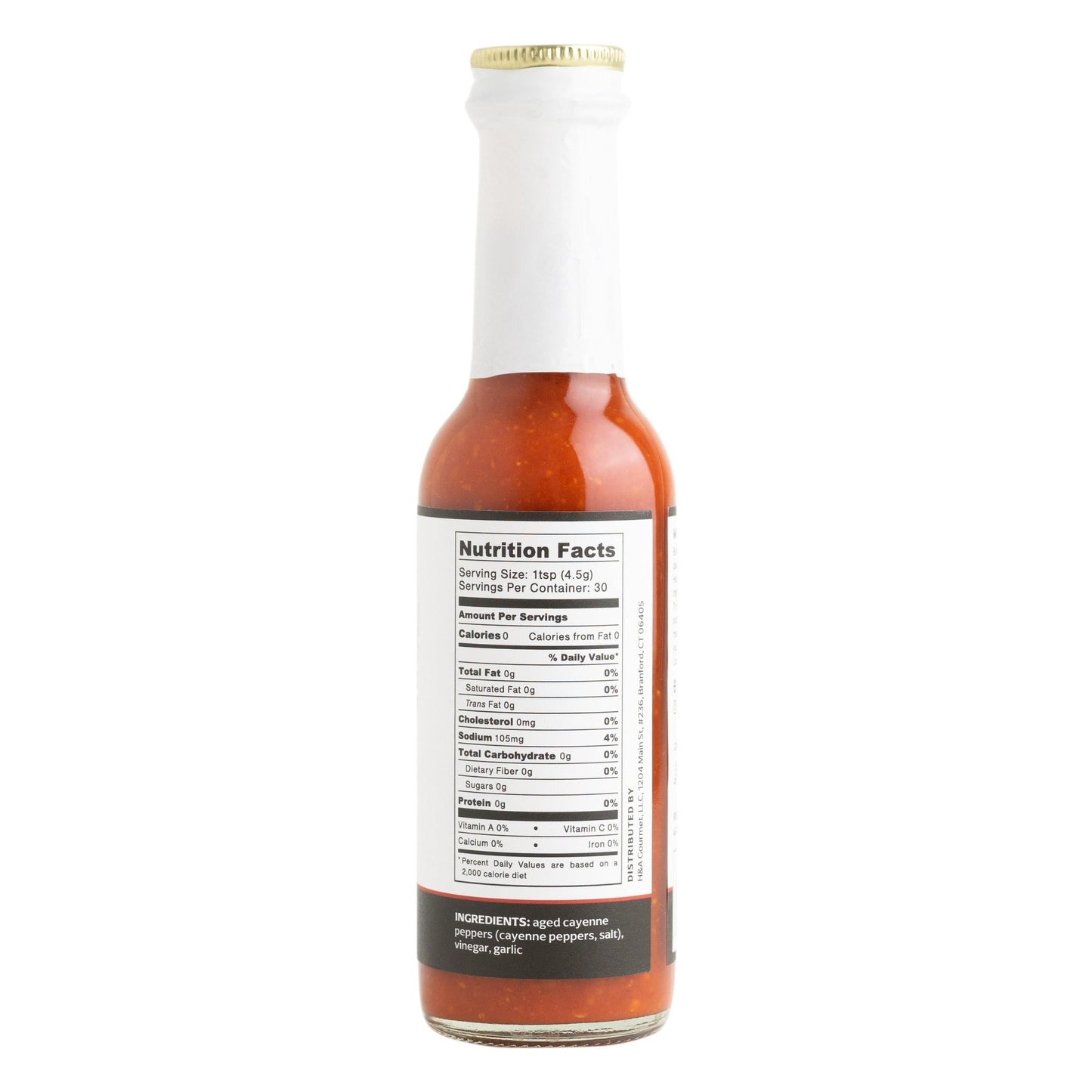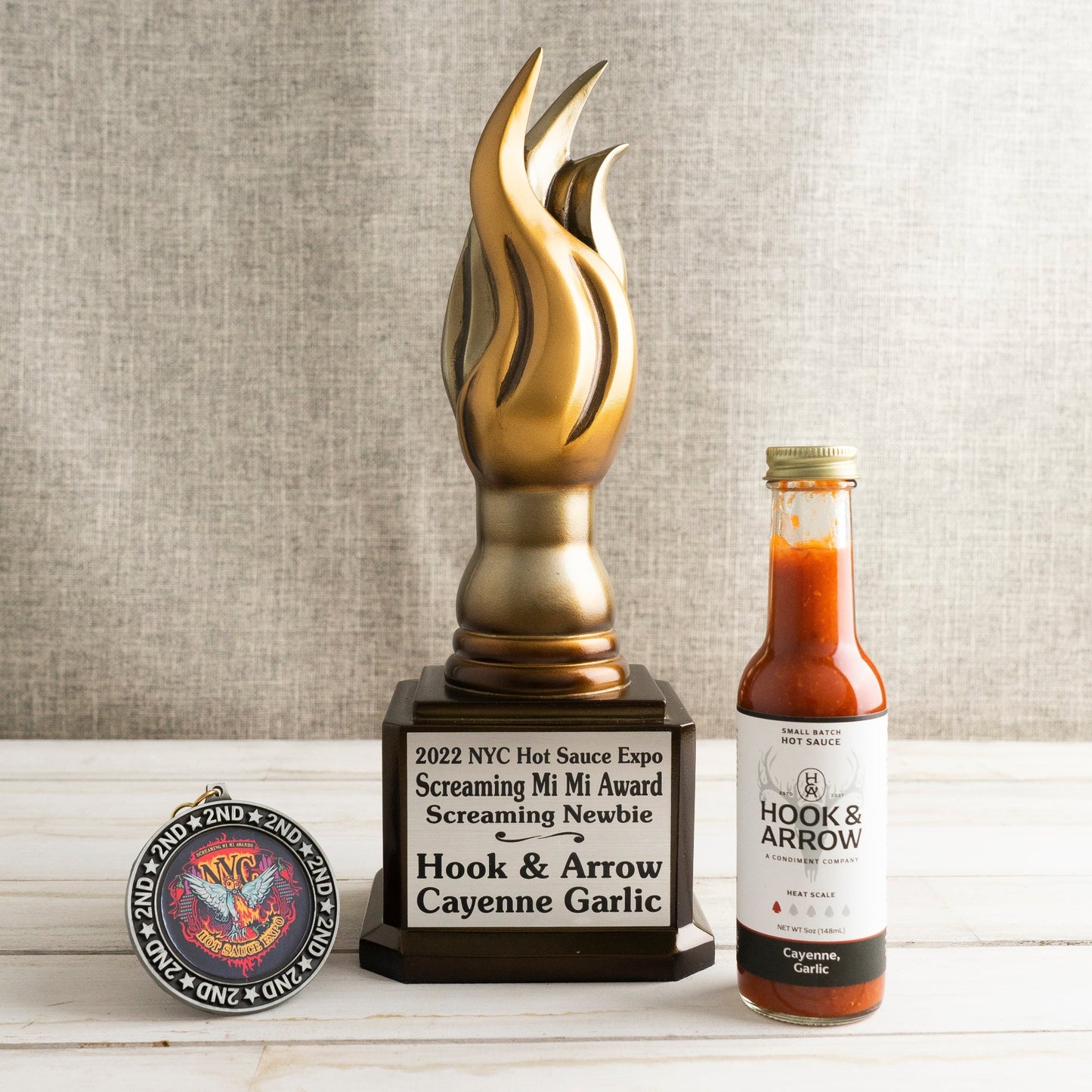 We bought a bottle a year or two ago at a sportsman show.liked the product a lot. We were able to buy it locally until recently but online was quick and easy. Keep up the good work, the sauce is excellent.
In a word…. Amazing
Fantastic cayenne sauce I put on just about anything. Great flavor profile that matches very well with pizza, burgers, wings and pasta dishes.
Best Everyday Hot Sauce - Use it for everything
This sauce is my go to everyday hot sauce replacing the typical mass produced super vinegary hot sauces. The hook and arrow sauce has real texture and you can taste the difference in the quality and texture.
It's got great flavor and is the perfect level of spice for everyday use.
Really flavorful sauce
I normally like more hear in a sauce was given a variety pack as a gift instantly fell in love with this sauce even though it's very low heat. Definitely a must have now.
A real winner!
Flavor is just incredible. Slight heat and the intensity of the flavor profile is really great. Good garlic flavor blended with perfection with the peppers. This is a must for my table sauces.